#PledgeToLose weight with Nutrisystem
January 28, 2015
This is a sponsored post written by me on behalf of Nutrisystem for IZEA. All opinions are 100% mine.
It has been a few weeks since we all made our New Year's resolutions to be healthier this year, and some of us may need a little more motivation (and guidance) to lose those extra pounds and make healthier eating choices! If you need help to live healthier this year (and really, don't we all need that?!), then check out the Nutrisystem Pledge To Lose Contest today!
Nutrisystem is hosting a #PledgeToLose contest to encourage people to lose weight and live healthier! All you have to do is share why you want to lose weight and you could win 3 MONTHS OF NUTRISYSTEM! Keep in mind that this contest ends on Feburary 2, so don't delay! Submit your pledge today and share why you want to lose weight & be healthier!
Are you skeptical if Nutrisystem really works? Then find out for yourself why it has worked so well for millions of people! Enter the contest today and you could win 3 months of Nutrisystem for free! If you submit your entry today, you could be 1 of 15 winners randomly selected to receive the Nutrisystem sampler pack- Decadent Delights 14-pack! Full of popular, highly-rated sweets, this sample pack will surely make losing weight easier than ever!  
Also, be sure to Join Nutrisystem on Facebook to stay updated on fabulous ways to eat more healthfully this year! It's a popular Facebook destination that is full of useful tips & practical advice for everyday women just like you.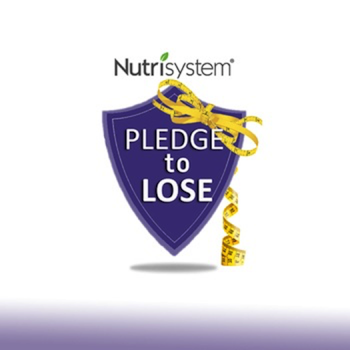 If you want to get serious about your weight loss, definitely check out the Nutrisystem Diet Plans that deliver ultimate convenience by providing great-tasting, delicious meals straight to your door. Find out exactly why Nutrisystem has been successful for the past 40 years!
Don't miss out- there are only a few days left for the Nutrisystem Pledge To Lose Contest! 

Disclosure: Engineer Mommy is a participant in the Amazon Services, LLC Associates Program, which is an affiliate advertising program designed to provide a means for sites to earn advertising fees by advertising and linking to amazon.com. As an Amazon Associate I earn from qualifying purchases. For additional details, please see our full
Disclosure Policy
. Any link may be an affiliate link. All opinions are exclusively my own.