Escape your Daily Routine with DoubleDown Casino
June 8, 2015
This post brought to you by DoubleDown Casino. The content and opinions expressed below are that of Engineer Mommy.
Have you guys heard of DoubleDown Casino? It's a fabulous website that offers a full Las Vegas casino experience, and it's super fun and easy to play! Once you visit and try out a few games, I'm sure you will be going back for more games! 
I spend most days chasing after my two kids, and by the evenings, I just want some time to myself to relax and decompress. It's very important to me to have this time after a long day and I have found that one way to relax (and have fun at the same time) is to play online games!


Here are some of the reasons why I love DoubleDown Casino: 
Double Down Casino is free to play each and every day!

The casino is available to all players immediately, and there is no locked content!

Each new player will get 1 million free chips during their first game, and if they come back daily for the daily wheel spin, they can potentially earn more free chips!

DoubleDown Casino is available on desktop, Facebook and mobile!
Additionally, there are so many different casino games available to players. Some of the more popular ones include Poker, Game King™ Video Poker, Bingo, Blackjack, Roulette, and Daily Slot Tournaments. Plus, there are over 50 genuine slot games to choose from! It's great to have such a wide variety of games to play- you could play a different game every day.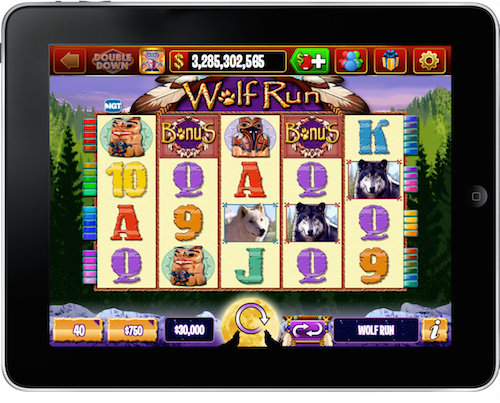 So if you already love playing casino games or you're just looking for a way to escape the daily routine, be sure to check out DoubleDown Casino! There is no need to fly to Las Vegas to enjoy an authentic Vegas casino experience. Regardless of where you live, you can simply log on to DoubleDown Casino and play all your favorite games online! 



Another thing that makes playing games at Double Down so convenient is that it is available via desktop, mobile or tablet. This means that you don't have to be sitting in your home office in order to play the games. You could play Bingo from the local coffee shop. You could play Poker on the train during your morning commute to work. You could play Slots from your phone on the beach. As long as you have an Internet connection, you're good to go!
Also, keep in mind that you do not need to be an expert to play. Since the games are played online via computer, you don't have to worry about being intimidated by other more seasoned players! It's all for fun, and you can still share in the excitement of rolling the dice and potentially winning the game! 



Be sure to check out DoubleDown Casino & play now! Also check out DoubleDown Casino on Facebook to stay updated on their latest promotions & offers. Now, tell me in the Comments below which are your favorite casino games. Mine is definitely Bingo!

Disclosure: Engineer Mommy is a participant in the Amazon Services, LLC Associates Program, which is an affiliate advertising program designed to provide a means for sites to earn advertising fees by advertising and linking to amazon.com. As an Amazon Associate I earn from qualifying purchases. For additional details, please see our full
Disclosure Policy
. Any link may be an affiliate link. All opinions are exclusively my own.